Property management the right way
Property Management
services
Canopy mgmt Property Managers is a property management company that manages residential properties located in Winnipeg, MB.
We specialize in managing single family homes, duplexes, triplexes, fourplexes & condo units and focus on providing high quality rental properties to our residents.

Advertising your rental property and finding the right tenant
Perhaps the most crucial aspect of renting out a property is ensuring that it is rented out to the right tenant. This is why we put so much effort in our tenant placement services. When we look for tenants, we take of everything from creating listings, to showing the property, to screening tenants and moving them in.
We take pride in the properties that we manage and want to work with responsible tenants that will take care of their home. Our tenants are very important to us – after all, they are our clients as well!
Communicating with tenants
When you work with us you can rest assured that all the communication related to the rental property will be handled by us. In fact, owners remain completely anonymous, we are the sole point of contact with our tenants.
Our goal is to ensure that any tenant concerns are addressed quickly and effectively. It just so happens that communication is one of our core values. As part of our commitment to quality communication, we ensure that all correspondence is attended to within 1 business day.
Collecting rent and financial accounting & reporting
One of our responsibilities is collecting rent from our residents once per month. We know just how important cashflow is for the success of a rental property. This is why we have systems in place that ensure rent is collected consistently and on time. One such example is a tenant-friendly online platform that allows our residents to make convenient online payments.
Every month we send owners a financial statement so that you are aware of the income & expenses for your property. We also provide annual statements for easy income tax filing.
Keeping an eye on your property
As part of our commitment to taking care of your property we offer biannual inspections with all our management packages at no extra cost. These routing inspections include walking through the property and looking for any maintenance that may be required. The idea is to save our owners money by catching small issues before they become larger problems. Once inspections are completed, we send our owners a report so that you can see the overall condition of your rental.
Another crucial part of renting out properties is keeping on top of utility bills since unpaid water bills can be added to an owner's property taxes. To ensure that this does not happen, we verify if there are any outstanding water payments on a quarterly basis. We also perform meter readings as part of our routine inspections so that water bills are accurate.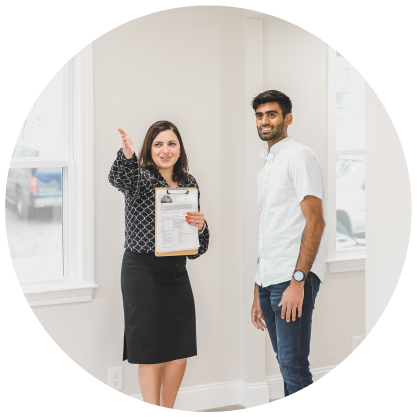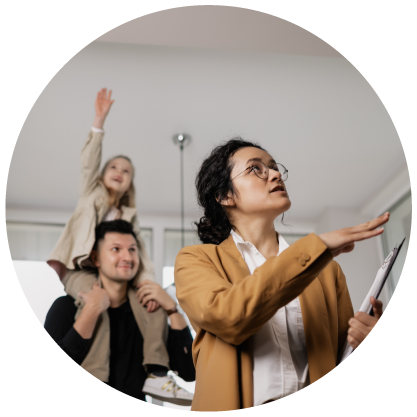 Maintaining your rental property
We can't talk about property management without mentioning maintenance. At Canopy mgmt we have the luxury of having our own dedicated maintenance team. This means that we are set up to deal with any type of maintenance issue, from a leaky faucet to a broken cabinet door all the way to renovating and repainting a house, our maintenance team can handle it.
We are dedicated to providing our residents with quality repair services that are completed in a timely manner – after all, quality is one of our core values.
As part of our maintenance services, we also handle emergency calls, meaning you won't have to deal with those late night calls if something goes wrong.
Dealing with property issues
While it's not fun, sometimes we must deal with issues within the property. If that's the case, we have the experience to handle those situations. Our preferred approach is always to work out a solution with our tenants. We understand that sometimes things don't go as planned for our tenants and we work with each situation to come up with the best outcome for our owners and tenants.
If needed, we will handle any work related to submitting a claim with the Residential Tenancy's Branch. Many of our management packages include this sort of work free of charge, you can check out our pricing page.